FABRICATION & WELDING CAPACITIES AT PAR
Mild Steel, Stainless Steel and Aluminium Welding and Fabrication Specialists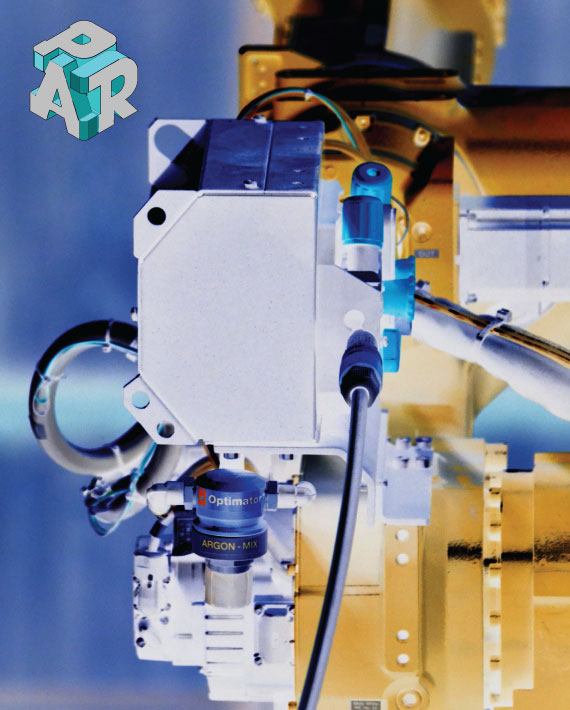 At our site in Nottingham we offer a host of Welding services, working with Synergic Aluminium, Mild Steel and Stainless Steel. With multiple welding stations available, we provide MIG, TIG and Stick welding from 5 amp up to 500 amp. In addition we also have dedicated 8 axes, 11 station Motoman ARC Robotic Welding cells for 0.5m Cube, 0.5m Square x 1.5m on 500kg manipulation. Our site also houses a range of Rotary Manipulators, Automatic Welding Lathes along side Spot Riveting facilities so we can offer a truly comprehensive range of fabrication solutions for our customers.
We also offer Sheet Bending using our 8 axis (3.1m x 150 tonne) press brake vertical CNC machine, alongside our Horizontal Digi bender for plate, boxing and multi bends up to 25mm thick x 200mm wide. At our site in Nottingham, our team can offer Tube Bending using CNC up to 76mm diameter.
In addition to our wide range of Welding & Bending services, we have in house both a Trumpf 3030 flat bed laser cutter and Hi Def Plasma cutter. With auto loading and 4KW laser, we can work on 3m x 1.5 m pieces, in 20mm Mild Steel, 12mm Stainless or 8 mm Aluminium. Also, with Croppers for working 400mm x 20mm and 100mm x 15mm materials, our team can offer a truly tailored fabrication service, covering a comprehensive menu of fabrication techniques and finishes.
Contact PAR