GEAR CUTTING & THREADING CAPACITIES AT PAR
Gear Cutting, Thread Rolling & Screw Cutting Engineering Nottingham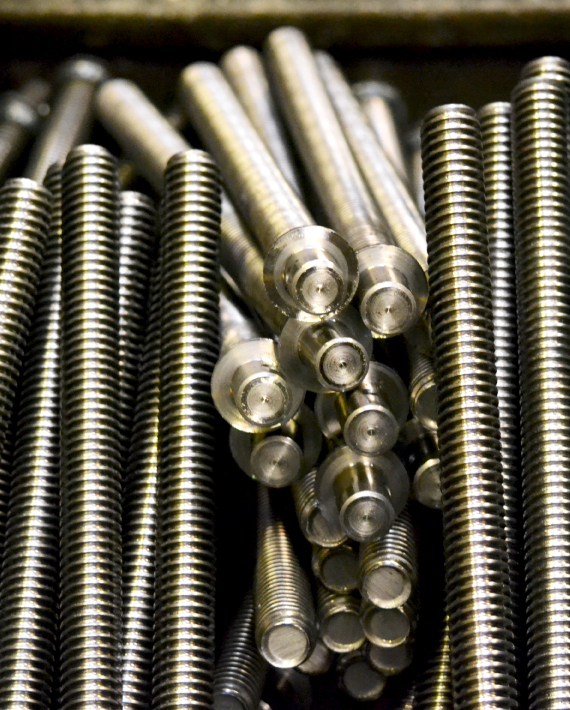 Our gear cutting facility can produce an outstanding selection of gears and in a wide range of materials. Spurs and single helicals, through sprockets up to 56 inch outside diameter x 9 inch face. We also machine straight bevels up to 1 1/4cp x 14 inch comb distance. Our Nottingham site can manufacture worm wheels up to 2 inch cp x 13 inch diameter with thread milling and splining up to 3 ft. Straight cut racks can be engineered to 3 ft 6 inches in length. To complement our expansive gear cutting expertise, we also provide all turning, milling and drilling services so you can benefit from our true one-stop engineering service.
With an incredible selection of thread rolling equipment and engineering experience, our team can roll up to 100mm diameter / 4tpi using a 31.5 tonne pressure system. With a choice of rolls available, including ISO, Acme & Trapezoidal, our team is always happy to provide specific advice  for your needs.
In addition to the screw manufacturing for the PAR equipment range, we can supply volumes of Multi-Starts, Single Starts and Taper threads, working to a maximum size of 250 mm diameter x 2000 mm as well as multiple worm types depending on application.
Contact PAR